ACTING IS TIRING! I TELL YOU!
To those who deny this truth!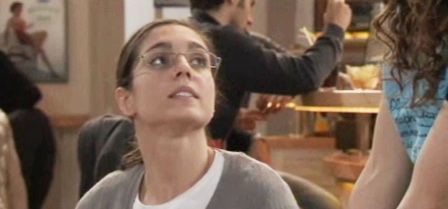 Even though perhaps no one reads my "articles" the need to write and to tell the truth, at  least my truth, is too strong to prevent me from writing here…
So, here is my next subject: Commitment!
Yes, to those who say that acting is easy, that it's not really a job and it is not at all tiring, I'd love to say: "f…rankly you're dead wrong!"
Having to pretend to be someone else, if you try to do it well, is very tiring!! 
Think of when you go to a dinner where you don't know anyone or you don't really like the guests…but you're doing it for your wife, your boyfriend, your boss… You put on a fake smile, you search within yourself for your best attitude and lie about subjects you wouldn't normally talk about at all… isn't that acting? the bad type, ok! But it is acting!! Now, isn't that tiring????It bloody is!! It takes up all your energies, mental and physical!
When actors act, they need concentration, they need to be always ready…and the actor's "ready" has to match the director's shouting "action", bang on time!!
That is tiring!!
So to those who say that acting is piss easy…well, I tell you "try it first, go to drama school, get some UNPAID experience for about 2-3 years, finally get your first UNDERPAID job, with everyone messing around you while you are trying to give your best, wait around for hours trying to keep the energy up, be perfect every time…do all this, together with the long preparation off set that no one seems to know you do for days before shooting, do all these things …then come talk to me personally if you still haven't changed your mind"!!